Where To Buy Italian Designer Jewellery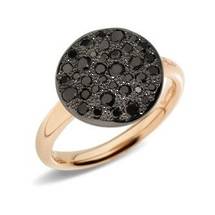 Nothing says an elegant birthday, anniversary, or "just because" present like Italian designer jewellery. Whether you want to get it for a special someone or for yourself, any reason is a good enough reason for the exquisite detail and high-quality materials that go into designer jewellery from Italy. But where do you get the best deals and most authentic pieces? There are pros and cons to getting your jewellery from just about every source. Below we dive into them in the name of giving you the best options possible. Here we go!
Online Shops And Boutiques
Shopping online gives you the advantage of never having to leave your house. This means you can shop for fancy jewellery in your pyjamas and wearing no makeup. While that is certainly an attractive advantage, it doesn't beat that you can also get designer jewellery for much cheaper online than you can get in a real life shop. But there are some downsides. It's difficult to ascertain the authenticity of Italian jewellery when you buy it online. Unless the website is trustworthy, you may be better off trying to find it offline first. However, there are many trustworthy websites that are known in the industry that you can safely shop at. Other downsides include having to wait for it to be shipped to you and having to give your credit card information over a possible unsecured network. This is something entirely up to you. Perhaps the biggest downside is that you cannot see the ring on your finger, the earrings on your ears or the necklace around your neck.
Your Local Jewellery Shop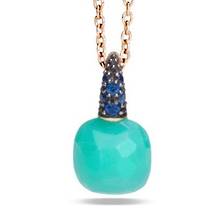 If you're lucky enough to live near a high-end jewellery boutique, then it may be the best place for you to get your designer jewellery. At an accredited shop you can be assured that the jewellery is authentic and exactly what it says it is. A savvy dealer will be able to tell you the history of the piece and where it comes from. Most shops will have full sets of designer jewellery available, assuming it's not sold out, in order to give you the most selection possible. There is one major downside to a boutique, however. At these places you are paying a premium for the assistance and expertise of the people looking there. Depending on the shop, you may even be paying for the shopping ambiance. If price isn't a factor, then this is best way to get your jewellery. If it is, however, then you may want to try one of the other options.
Finding designer Italian jewellery in Auckland
In Auckland we are fortunate enough to have some fantastic jewellers. However, not all of them offer Italian designer jewellery. However one shop which does offer world-leading Italian brands is Orsini Jewellery of Parnell.
They have exclusive distribution rights for New Zealand to some of the most famous designers in the world such as Marco Bicego, Pomellato and Hulchi Belluni from Belgium. Many A-list celebrities wear the diamond hand-made jewellery from these top calss houses. You can often see this Italian designer jewellery at awards ceremonies like the Oscars.
If you are looking for a piece of limited edition jewellery that is more exclusive and a class above the regular high-street pieces, then you should call Orsini and book a personal viewing. The staff will be able to find a piece that suits your own personal style or that will match the outfit you will be wearing on that special occasion.
Buying Italian jewellery is a great gift for yourself or for a loved one. How you go about buying it is an entirely different decision. We hope that this brief guide has been helpful in letting you make the right choices for yourself… and for your wallet. Whether you buy online or go to a boutique jeweller like Orsini, you're sure to love your new piece of jewellery.