How Dodo Jewellery Can Compliment Your Style
Do you always accessorize? If you do not have a large collection of jewellery, you should consider shopping for a few accessories you can add to your favorite outfits. Jewellery also makes great gifts and will show your significant other how much you care.
Dodo jewellery is an original choice for your accessories. Dodos, the flightless birds, were the inspiration for the first pieces that were created. The collection grew over the years and you can now purchase some items that are not related to dodos from this brand.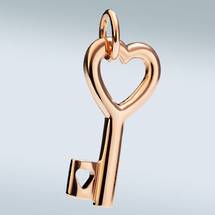 The dodo is not an animal that one associates with beauty or grace, which is why it is such an interesting choice for jewellery pieces. Dodos were a common sight on the island of Mauritius but they disappeared in the 17th century. These birds were too large to fly and probably had a very clumsy appearance judging by the drawings of sailors who saw these birds.
Dodo jewellery has an impressive collection of charms, including pieces shaped like the dodo bird. Adding a dodo bird to your collection of charms is a fun way to show your individuality and love for the animal kingdom. You can also add letters or symbols of good luck to your charm collection. A good charm should be meaningful to you, which is why it is important to select pieces that truly reflect your personality.
Matching charms are a great gift for a close friend or a significant other. You can both wear the same charm on a bracelet or a necklace. Dodo jewellery has many other charms depicting animals so you can symbolize your love with an animal that represents you. Some charms are beautifully adorned with small diamonds if you want a truly special piece.
The charms offered by Dodo jewellery are made from 18kt yellow gold. The dimensions and prices vary from one product to another. You should check the Dodo jewellery website to find out more about the dimensions of the charms and the pricing. You can also find silver charms already mounted on a silver bracelet if you want a more affordable item or simply prefer silver.
If you are starting your charms collection or want to find an original gift for a friend or a significant other, get a nice bracelet from Dodo jewellery. You can find some nice souvenirs bracelets with charms spelling out the name of different cities or decide on a simple bracelet so you can add the charms you want.
Dodo jewellery also offers a good collection of necklaces and chains. The charms can be used as small delicate pendants if you do not want to wear a chain by itself. If you are looking for the perfect gift for your significant other, take a look at the earrings and the rings from Dodo jewellery. There are some nice dodo-themed pieces and more traditional designs as well.
Dodo stands out because of its originality. If you think that the pieces offered by other jewelers all look the same, you need to take a look at the products offered by Dodo. You can choose to make a strong statement about your individuality by wearing one of their dodo-themed piece or choose a more classic piece of jewellery if you want something that looks great with a professional outfit.
Pieces of jewellery from Dodo will make a great addition to your collection of accessories. You should check the collection of jewellery from Dodo to find pieces that match your style. You should be able to find some fun pieces that will go great with your outfits and allow you to display your originality.
For people in New Zealand, the exclusive supplier of Dodo jewellery is Orsini in, Auckland. You can either visit their boutique in Parnell or shop online at their website.